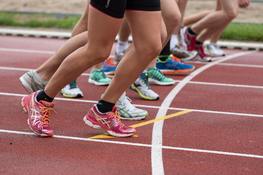 We at ukschoolgames.com love watching the Olympics and it can be even more exciting if you bet some money on the events. In the US Yanks love the Olympics, but in the country it is illegal to bet on the games at land based casinos and sportsbooks. This is because back in 2000 the Amateur Sports Integrity Act was put before congress and the main purpose of it was to ban betting on college sports. However, the act did not pass. Still, the Nevada Gaming Commission allowed legalized gambling at the University of Nevada branches in Las Vegas and Reno. Because of this Senator John McCain made an amendment to the bill that made it illegal to wager on the Olympics, but not for college sports.
Jay Kornegay, who is the sportsbook director of the Las Vegas Hotel believes the betting on the Olympics and other events such as the Pan Am Games should be legal. He stated that the concession to the bill in 2000, "wasn't . . . significant." Gambling is more commonplace and accepted nowadays with Kornegay, going on to say, "The rest of the world is taking wagers on the Olympics."
Charity Betting is Legal Around the World
There was a special circumstance when during the Olympics in 2012 that allowed residents of the United States to wager on the games legally. There was a caveat though, as all of the winnings had to be applied to the charity website of CharityBets.com. The process was reviewed by the U.S. Olympic Committee and they stated that wagering on the games with CharityBets.com was not "technically" wagering since they people betting did not make money. The athletes who took part in the 2012 games had to request to get their names put on the 2012 CharityBet.com roster and they picked which charity would get the money with bets won in their event.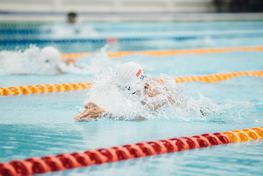 Cheating Issue: Nevada Helps: International Olympic Committee (IOC)
For the first time in 2014 the Nevada Gaming Control Board has partnered up with the IOC in order to protect against Olympic cheating. Board members were watching for match fixing and other types of cheating that would go on at the games that had to do with gambling. The board has also done a similar thing in dealing with MLB and NFL gambling. When the 2012 Olympics were going on there was a partnership that was similar between the IOC and the U.K. Gambling Commission. The commission was asked to keep an eye out for betting patterns of a suspicious manner and other red flags that may indicate game cheating.